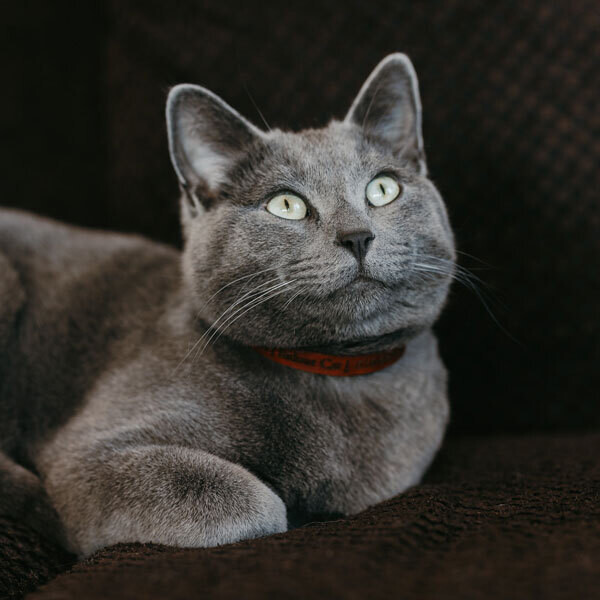 Personalized Leather Collar – for small dogs & cats
SKU 00005
Product Details
Beautiful, lightweight, no need for tags. Designed especially for small pets!
They say, choose comfort over style. But with this leather collar, you ought to choose both.
Make a striking style statement with your small dog or cat and get noticed. The collar is personalized with any message of up to 80 characters.
So, what are you planning to engrave?
Get creative, pet's name, its favorite place, favorite food, a quote, or anything… We can engrave in any language or alphabet, Greek, Kanji, etc. We will do it all.
Why you should buy this product?
The personalized leather collar is custom-made based on your pet's neck measurement. So say, goodbye to fit issues.
Minimal weight and high-quality leather to bring joy and comfort.
Handcrafted with loads of love in the USA.
Burnished edges for a beautifully finished appearance and softer feel.
Of course, it is stylish!
It is also a great gift item. (Yes, you can gift it to that cat lady about whom you just thought about. No, I am not a mind reader but I know…)
Save this product for later
60 Day - Hassle Free Returns and Exchanges
1st Class Mail - 24 hour turnaround
Free & Flat Rate Shipping
Orders over $45 to US ship free - International $12.95