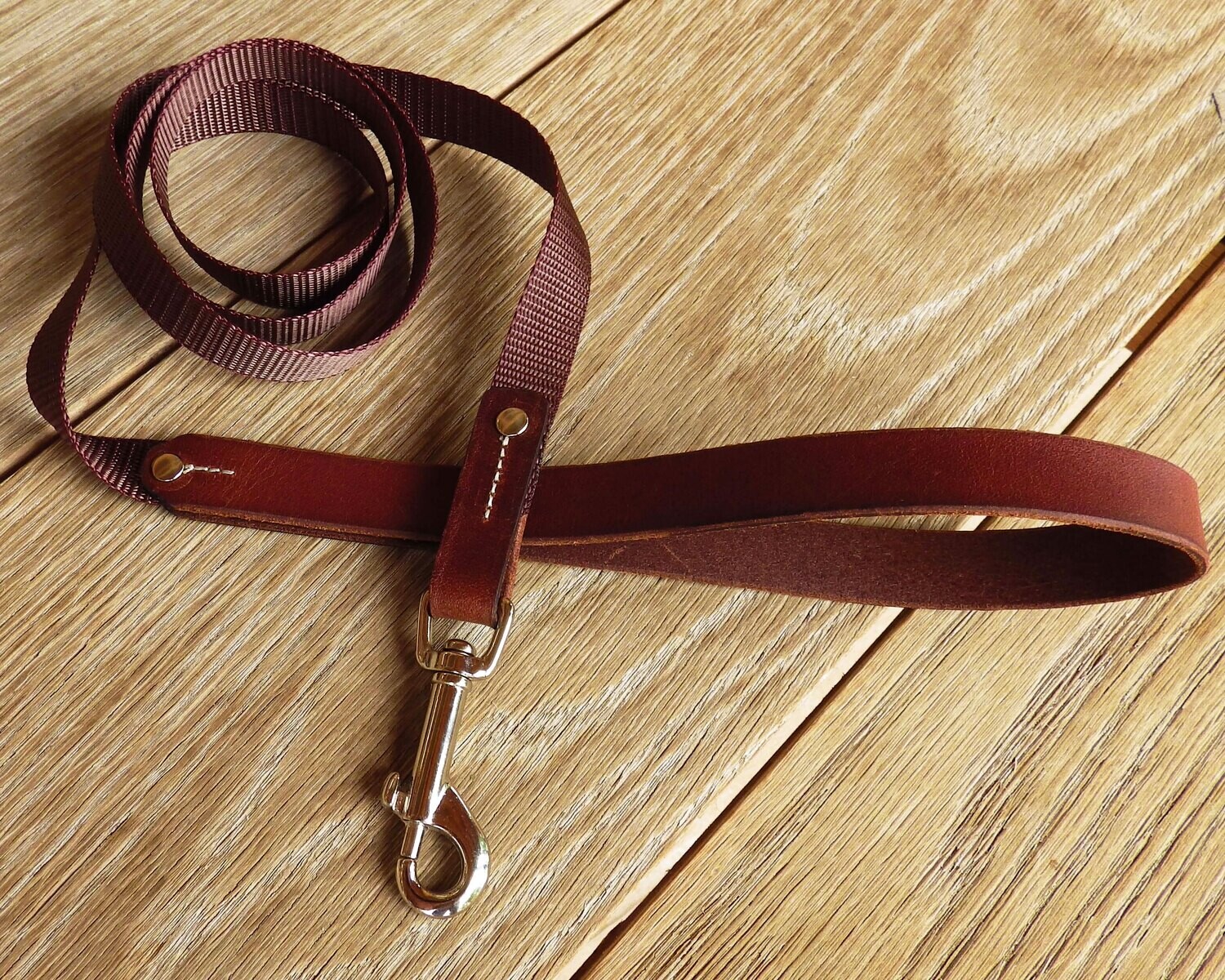 Bridle Leather Detail Leash
SKU 00006
Product Details
More than just a nice looking leash…. Designed for the comfort of YOU and YOUR PET.
The handle is made from eco-friendly bridle leather and It gets softer and better with each use. The leash length is made from lightweight, durable and weather proof strap. The buckle clips on easily, one-handed and is made to last.
Made to match our escape-proof leather harnesses from the same hides. Lightweight, durable, and attractive. We tried many different materials and lengths and call this the perfect leash for small pets and their people.
SIZE
The leash is just 1/2″ thick and comes in lengths from 4-5 feet weighing under 2 ounces! Perfect for walking small animals, the length is ideal for keeping your pet safe and close.
If you want a longer leash – we recommend getting a retractable leash.
Save this product for later
60 Day - Hassle Free Returns and Exchanges
1st Class Mail - 24 hour turnaround
Free & Flat Rate Shipping
Orders over $45 to US ship free - International $12.95