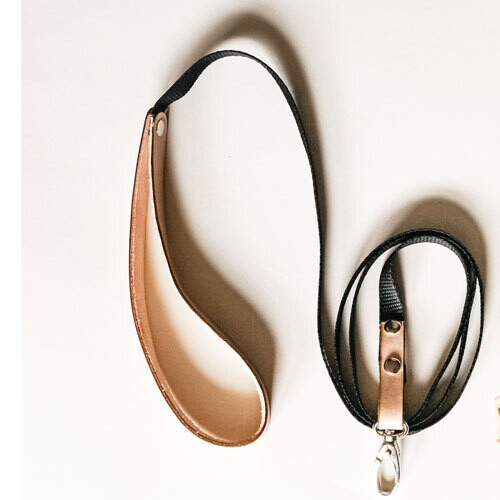 Bridle Leather Detail Leash
SKU 00006
Product Details
THE BEST LEASH?
Yes, for cats, small dogs, and other small animals, it is ideal! Made to match our escape-proof leather harnesses from the same hides. Lightweight, durable, and attractive. We tried many different materials and lengths and call this the perfect leash for small pets and their people.
MATERIALS
The leather handle is made from premium quality bridle leather for a comfortable and easy to grip that just gets better over time.
The strap is the highest quality woven material, waterproof, easy to clean, lightweight, and durable. The quick attaching swivel snap is the best quality lightweight hardware available. Easy to use and long-lasting.
SIZE
The leash is just 1/2" thick and 5 feet long and weighs just over an ounce! Perfect for walking small animals, the length is ideal for keeping your pet safe and close.
We highly recommend this 5-foot length but we can do custom lengths easily, just send us a message.
Save this product for later